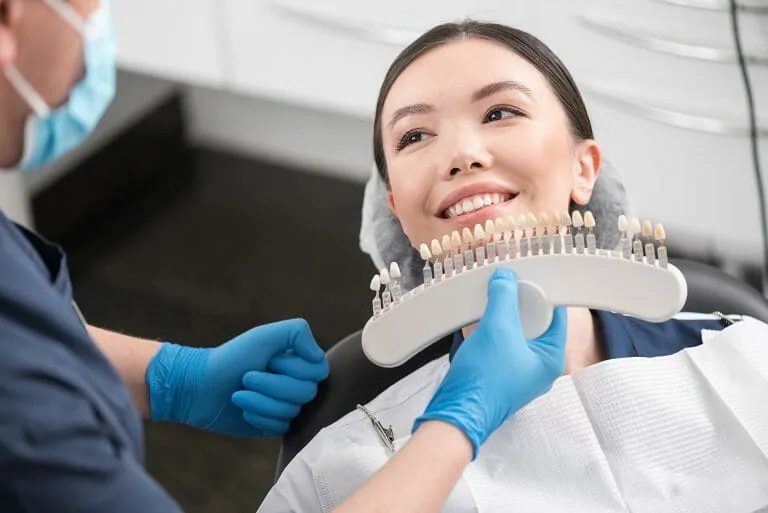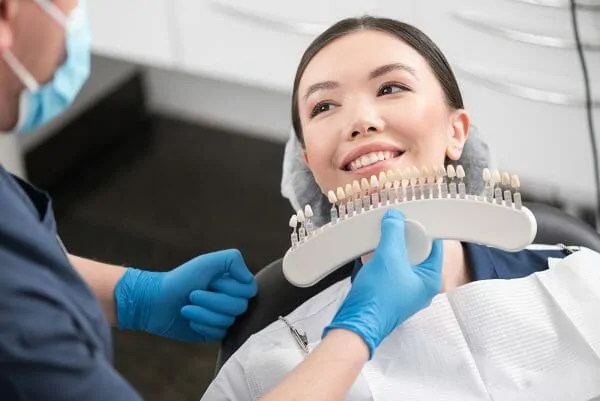 Dental crowns and bridges are used to restore or replace one or more teeth. Traditional restorations can take several weeks to complete. At London Dental Care, we believe that our patients shouldn't have to wait for urgent dental treatments. That is why we take advantage of advanced CEREC technology to craft your crowns and bridges right here in our office.
Enjoy functional, natural-looking results in a single visit with CEREC crowns and bridges!
What Are Dental Crowns?
A crown is a secure, tooth-like cap that is used to cover a tooth or dental implant. They are used to strengthen, restore, and even replace damaged or missing teeth. Because they remain above the surface of your gums, crowns will not affect any root or bone structure.
Some of the uses for dental crowns include:
Preventing decay
Protecting a weakened tooth
Providing support or reinforcement
Covering a dental implant
Providing an anchor for a dental bridge
When placed over an existing tooth, crowns help prevent decay, provide support, restore damage, and enhance the appearance of your smile. They also play a necessary part in tooth replacements, as crowns are used to cap dental implants or anchor a bridge.
What Are Dental Bridges Used for?
A dental bridge is a false tooth used to replace one or more teeth. It is used to "bridge" the gap left by a missing tooth. Bridges can restore a person's bite, prevent neighboring teeth from shifting, and improve a person's overall oral health and hygiene. Patients with several missing teeth often find that their bridge allows them to speak, bite, and chew more naturally.
Bridges are long-lasting and are often a more economical alternative to dental implants. With the help of CEREC printing technology, your bridge could be placed in as little as one visit!
How Are Bridges Placed?
To install a bridge, your dentist will remove a thin layer of enamel from the top of your teeth on either side of the gap. Afterward, crowns will be cemented onto both teeth to support the bridge. Once the crowns are in place, your bridge will be installed.
If you are missing a single tooth, you will need three crowns – one for the teeth on either side of the gap, and one to serve as a replacement tooth.
Bridges can also be used to replace several missing teeth. However, because of the pressure bridges put on your natural teeth, your dentist may recommend another treatment based on the location and number of missing teeth.
What is CEREC Technology?
CEREC stands for Chairside Economical Restoration of Esthetic Ceramic. With this technology, we can design and print a custom crown for you in one visit!
To begin, your dentist will use advanced imaging technology to capture the intricate details of each tooth. This will allow us to recreate all of the small details of your tooth such as size, shape, texture, and color.
Your crown will then be created in our lab in just 15 minutes! Within a few short hours, your new crown will be ready for placement. With CEREC technology we can provide a fast, streamlined dental treatment.
To learn more about CEREC technology, crowns, and bridges, contact our office at 740-852-5771. Our friendly staff is always happy to answer your questions or schedule a consultation!